Download
The "Download" tab of your weather page can be used to export data to Microsoft Excel.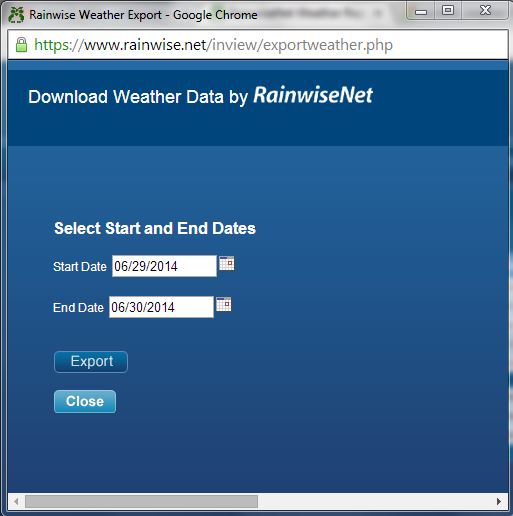 The Excel document will show all of your sensors data between the start and end dates you've selected. You may click on the calendar icon to select a date or you may enter it manually.
An Excel document should download as seen in the image below. The date and time of the recorded parameters will appear on the left under the "Time" column.

---