Alarms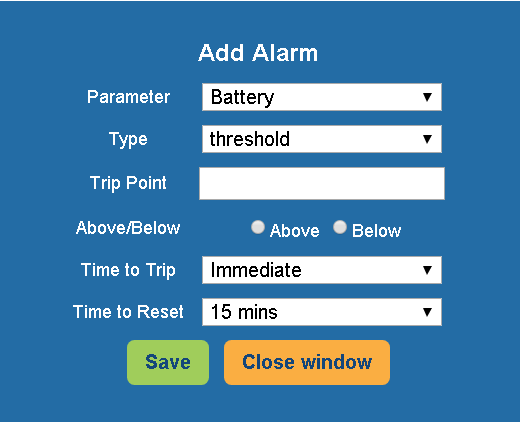 The "Alarms" tab of your weather page is used for setting alarms on the sensor of your choice. Multiple alarms can be created. Click "Add" under Alarms for your station to add an alarm.
Alarms Subscribers Here you can add multiple subscribers to receive either email or SMS ( Text ) notifications. When choosing SMS messaging you will need to provide your Cellphone carrier and number. There will be a drop down menu to choose your carrier from. Data rates my apply. Check with your local Cellphone provider for these rates.
The alarms are still being worked on and refined. They are currently processed every 15 minutes.